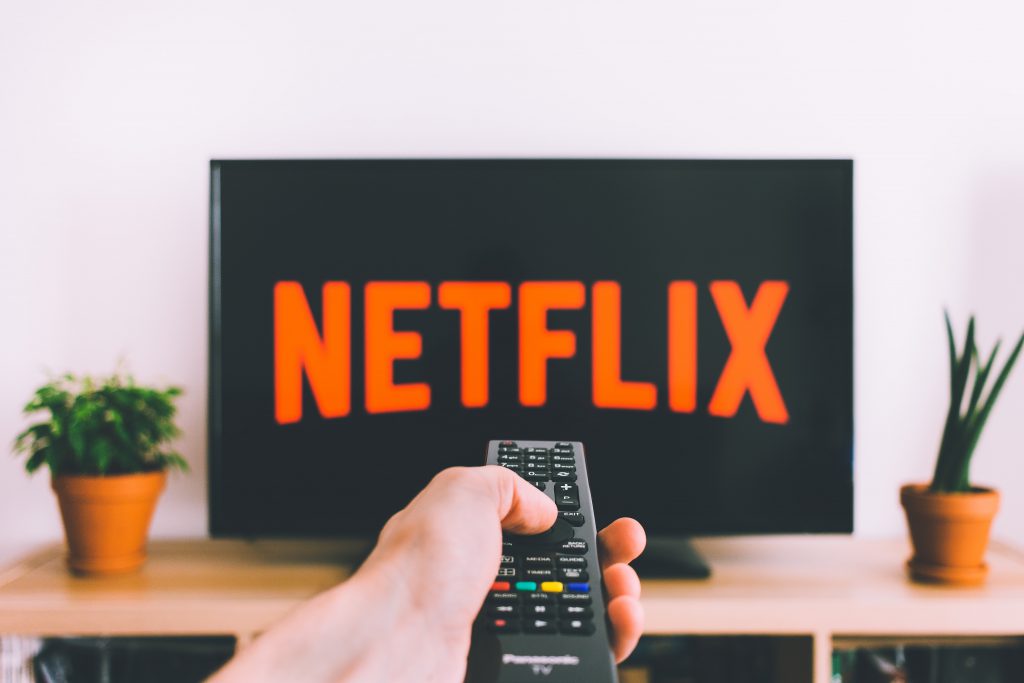 Netflix UK revenues hit an estimated £1bn, but will the company start paying any corporation tax?
Netflix's latest earnings report, published on 21 January, showed that 2019 was another bumper year for the company. Revenue in the 4th quarter was up 31% on the previous year, with the company clocking up $20bn in revenues worldwide over the course of the year.
Operating profit rose an enormous 61% in 2019 and the company reached 100m subscribers outside of the US. Pre-tax profits jumped from $1.2bn in 2018 to $2bn in 2019.
But how much of that profit will end up taxed in the UK?
The answer is likely to be not much. In 2018 the company reported revenues of £43.3m and profits of just £2m at its main UK company, Netflix Services UK, and paid no tax. In fact it received a tax credit under the creative industry tax relief scheme. This is despite the fact that in the same year, Netflix will have generated an estimated £860m in revenues from its UK customers. As we set out in our recent report, No Tax and Chill, subscription fees from UK customers are billed by Netflix from a company in the Netherlands. This explains why so little revenue and profit end up in the UK.
Netfix has not yet published its UK accounts, but as far as we are aware, the company structure has not changed. Our latest analysis, based on Netflix's recent earnings reports, suggests that Netflix revenues from UK customers increased sharply to an estimated £1.08bn in 2019 – all billed to its Dutch subsidiary. This should have generated an estimated £68.5m in profit, giving rise to a tax liability of £13m.
Our analysis is based on the following data:
The Broadcasters Audience Research Board shows that Netflix had 11.5m subscribers in the UK in Q1 2019, 11.62m in Q2, and 11.77m for Q3 2019. We have taken the midway point of 11.62m as the average number of Netflix subscribers for 2019.
The latest financial data published by Netflix in January 2020 shows that the company made an average revenue per user of $10.33 per month in the Europe, Middle East and Africa region in 2019. This would suggest that Netflix made $1.44bn from UK subscribers in 2019. This is 13.5% of all revenue that Netflix makes outside of the United States.
The latest Netflix financial data states that the company's international streaming operations made "Contribution Profit" of $1.6bn in 2019. This would suggest that the UK contribution profit would be $217m.
Contribution profit is gross profit after the deduction of marketing costs. On top of that Netflix has financing costs and other shared operational costs. On a consolidated basis, profit before tax is 41% of contribution profit. This would suggest that UK pre-tax profits are in the region of $89m, or £68.5m. Applying a 19% tax rate this should have generated a tax liability of £13m.
Whether Netflix ends up paying anything close to that remains to be seen. However, it does appear that the structure employed by Netflix has come to the attention of the UK tax authorities, HMRC, as the latest Netflix 10-K report published in late January 2020 states that their 2018 tax return is currently under examination by the UK tax authorities.
Response from Netflix
We reached out to Netflix to share our analysis with the company ahead of publication. A spokesperson for the company provided the following response:
"We believe that international taxation needs reform and we support the OECD's proposal for companies to pay more tax in the countries where their operations help generate value.
In the meantime, we comply with the rules in every country where we operate. The TaxWatch report has a number of inaccuracies, including that Netflix has a Caribbean-based entity. This is no longer the case as we significantly simplified our tax structure last year.
Netflix continues to invest heavily in the UK – spending more than £400 million on local productions in 2019, which helped to create over 25,000 jobs and training placements."
This research was featured in The Times, the Daily Mail, and The Independent among others.
Photo by freestocks.org on Unsplash