About us
TaxWatch is a UK charity dedicated to compliance and sound administration of the law in the field of taxation.
We are an investigative think tank which conducts forensic research and analysis on tax avoidance, tax policy, and tax law, publishing our research to improve public understanding of tax issues.
Through our work we seek to encourage high standards of tax conduct and civic responsibility.
We are independent of any political party.
Funding
TaxWatch is funded by private individuals and foundations. We publish the names of all donors who have donated more than £1,000.
Seed funding for TaxWatch has been provided by Julian Richer, with active interest being shown by further major donors.
TaxWatch has put in place policies and procedures to ensure that any funding we receive does not impact on the integrity and editorial independence of the organisation. You can read our fundraising policy here.
Significant donors
Julian Richer
James Timpson
The Joffe Charitable Trust
Joseph Schull
Annual Reports
A report covering our first 18 months is available here.
A report covering the 12 months to 31 March 2021 is available here.
A report covering the 12 months to 31 March 2022 is available here.
Our next report will be published later in 2023.
Privacy Policy
Our privacy policy is available here.
Editorial policy and complaints
TaxWatch is a responsible publisher.
Our aim is to provide research which helps the public and policy makers better understand the world of tax, tax avoidance, and tax evasion. We seek to present our research in a neutral and balanced way, grounding our reports in an analysis of the facts.
All of our output is vetted by an editorial committee made up of senior journalists and academics.
If you would like to contact the chair of our editorial committee, you can do so here: editorial@taxwatchuk.org
Armed Forces Covenant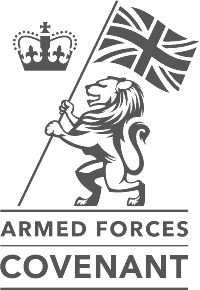 We are signatories to the Armed Forces Covenant. This initiative commends employers who actively support the Armed Forces community in their workplace and encourages others to follow their lead.
Good Business Charter
In May 2021 we received Good Business Charter (GBC) accreditation in recognition of TaxWatch's commitment to responsible business practices.
The GBC is an independent not-for-profit organisation and is a simple, effective way to measure how a company is behaving.
To read more about what this means please click here.