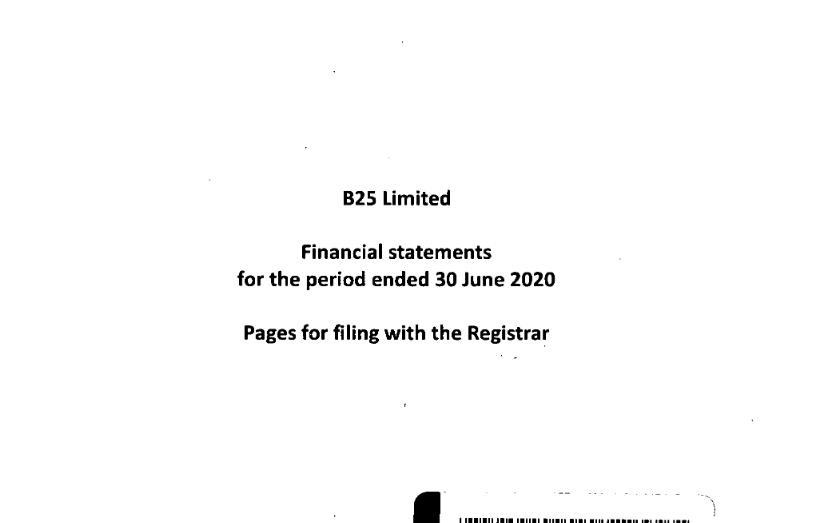 James Bond goes on furlough
The news that the latest James Bond Film, No Time to Die, has been delayed for the third time1 comes soon after the companies responsible for producing the film published their latest set of accounts. These reveal that in 2020 the company behind the latest James Bond Film increased its tax credit claims by over £4m and claimed support under the Coronavirus Job Retention Scheme, commonly known as the Furlough Scheme.
As is common in the film industry, each James Bond film is produced by a special purpose vehicle (an SPV), a company specifically set up to make the film. In the case of No Time to Die the company is called B25 Limited. These SPVs are owned by a parent company EON productions based in the UK, which in turn is owned by Barbara Broccoli and Michael Wilson.
The latest accounts of EON were published on January 12, made up to the end of 2019. B25's accounts are a little more up to date. The latest set covers the period to 30 June 2020 and was published at the beginning of December.
As we noted in our report, No Time to Pay Tax, the Bond franchise generates substantial UK government tax credits which results in the British taxpayer subsidising each Bond film to the tune of tens of millions of pounds.
Film tax credits are based on production costs, and with the bulk of production happening in 2019, most of the subsidy generated by No Time to Die was generated in that period. However, the latest accounts from B25 show that the company appears to have earned an additional £4.7m in tax credits in the 2020 financial year. This takes the total amount of tax credit the company is eligible for to £51.5m for the production of No Time to Die.
On top of that direct production subsidy, B25 also qualified for the Coronavirus Job Retention Scheme, and claimed £96,487 between March and June 2020.
Of course, EON and their subsidiaries are perfectly entitled to claim tax credits and furlough payments. We are not suggesting that they are doing anything untoward in doing so.
However, the case raises another example of how the creative industry tax credit system, which is based on the amount of spend, benefits higher value productions. With the British taxpayer already on the hook for over £50m, many may well start to wonder when they might get to see the product of their investment.