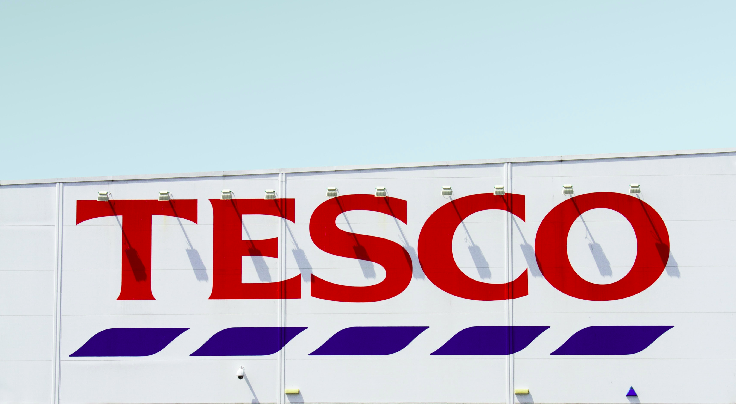 Supermarket Super Tax Breaks
Tesco has announced that it is repaying the £585m worth of business rates relief that it received from the government as support during the pandemic, saying that it is "the right thing to do".1
Back in March when flour, tinned goods and toilet paper were hard to find, the government announced that all retail, leisure and hospitality firms would be exempt from paying business rates for 12 months from 01 April.
We wrote at the time that while many industries would undoubtedly take a hit during the coronavirus crisis, supermarkets would not be one of them. With hospitality closed for several months, supermarkets were bound to reap the benefits of the nation staying at home.
Relief for supermarkets is big business. According to The Grocer, superstores and hypermarkets pay a total of £2.68bn in business rates a year. Add to this an extra few hundred million paid by smaller stores and the total bill hits £3bn.
We asked "will the public continue to support the government if they feel that their tax money is being spent on companies that are set to do very well out of this?"
In an op-ed in The Guardian our Executive Director pointed out that in Wales "the government has reversed its decision to match business rates relief in England and is excluding the largest premises from accessing the relief. It plans to divert the savings (which it claims will amount to £120m) to help smaller businesses and charities".
Our suggestion at the time, which featured in The Times, was that "it may be a better idea for the government to take a more targeted approach, with support being directed towards businesses forced to close, whilst those that remain open and thrive continue to pay business rates in the normal way."
Since then we have seen supermarkets post bumper profits. Sainsbury's profits rose by 26 per cent in the six months to 19 September. The grocer received relief on business rates worth £230m in the first half of its financial year and then paid £231m in dividends to shareholders.2
It's not just grocers who have benefited from the coronavirus windfall, with some non-supermarket retailers also posting huge covid-related profits. The most notable recent example was B&M, which saw huge increases in profit over lockdown while receiving £38m in business rates relief. B&M's answer to this increase in profit was to pay a £250m special dividend to investors, on top of increasing the interim dividend by 59.2 per cent to 4.3p a share. The result of this was that the billionaire brothers behind B&M received a £44m payout.3
Julian Richer, founder of UK retailer Richer Sounds (also Chair and Founder of TaxWatch),4 flagged the issue to the CBI last month saying "Now I get it for shops that are closed. The supermarkets have got customers queuing around the block. Why have they had a rates holiday? Hundreds of millions of pounds a year. Maybe they should refund their rates bill."5 The CBI has repeatedly urged firms to "take only what you need".
Tesco chairman John Allan said "The board has agreed unanimously that we should repay the rates relief we have received. We are financially strong enough to be able to return this to the public, and we are conscious of our responsibilities to society." This is a commendable stand to take and should be applauded. The decision by Tesco will put pressure on other retailers that have done relatively well this year to do the same.
The question that should be asked though is whether this action should be voluntary. If we rely on the goodwill of the boards to return any help they don't need, the main beneficiaries end up being businesses that don't need support but care less about their reputation.
UPDATE: Since we published this article, Morrisons announced on 02 December that they would follow suit and repay £274m of business rates relief. Sainsbury's then announced on 03 December that they would return £410m of business rates relief. This was followed by Asda who agreed to pay back £340m, Aldi who will pay £100m, B&M which will pay £80m, and Lidl £100m. This takes the total recouped from retailers to £1.9 billion. 
1 Tesco decides to repay business rates relief, Tesco, 02 December 2020 https://www.tescoplc.com/news/2020/tesco-decides-to-repay-business-rates-relief/